No results were found for the filter!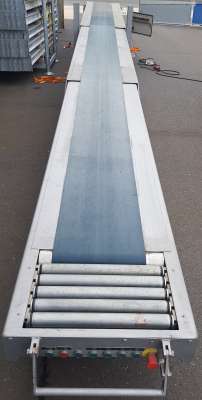 Joki Telescopic conveyor belt 11TL 4000-8500-400
Telescopic belt conveyor Joki 11TL 4000-8500-400 RA1888 Base part with 2 electrically retractable and extendable telescopic elements. The telescope can be infinitely extended up to 4500 mm by pushing a button. Length base part: 4000 mm Width base part: 1000 mm Height base part: 650 mm (adjustable) Extension: 4500 mm Total length: up to 8500 mm Band width: 400 mm Load: up to...
See details