No results were found for the filter!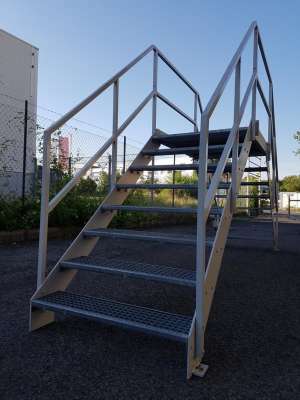 u Machine transition with platform 4900-1000-2530
Machine transition with platform (bridge) 4900-1000-2530 RA1261 Technical data: Manufacturer: In-house production Type: Machine transition with platform Built: 2015 Condition: very good (used) Total size: 4900 x 1000 x 2530 mm (WxDxH incl. handrail) Step dimensions: 240 x 1000 x 35 mm Step/step height: 190 mm Platform dimensions: 1670 x 1000 mm Platform height: 1510 mm lower...
See details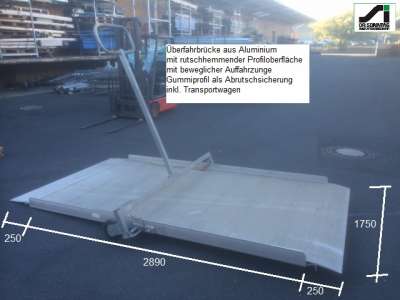 u Loading ramp 3390-1750 + Transportwagen
Mobile overpass with transport trolley 3390-1750 RA1079 The mobile loading bridge consists of a weather-resistant aluminium hollow compartment profile. It has a anti-slip profilesurface. A movable rear-end tongue compensates for different inclines and thus ensures a flat approach angle. On the underside of the crossing bridge there is a rubber profile, which prevents the...
See details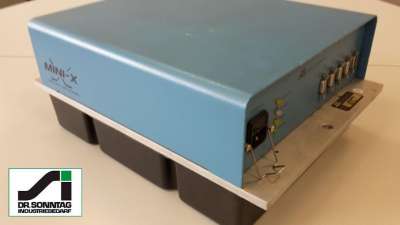 ACCU_SORT omnidirectional barcode scanner MINI-X
Omnidirektionaler barcode scanner X Manufacturer: ACCU-SORT Featured: The Omni-directional barcode scanner product family mini-X are used for the reading of arbitrarily oriented bar codes. This is made possible by an optical arrangement of several arranged crosswise to each other scanning, which is integrated in a compact housing. Bar codes can be identified at a distance of...
See details