No results were found for the filter!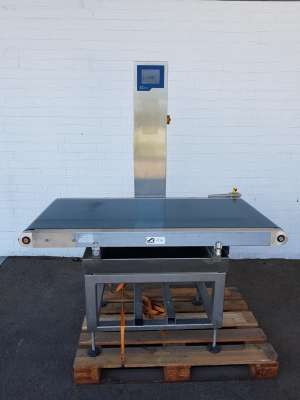 Optima/WIPOTEC-OCS continuous weighing scale 1390-750-1500
Optima EC automatic continuous scale 1390-750-1500 RA1259 The automatic checkweigher including conveyor belt and SEW gear motor is designed for products up to a maximum of 60 kg. Technical data (see PDF for further details) Manufacturer: Optima Control Systems GmbH (WIPOTEC-OCS GmbH) Type: EC Year of construction: 2000 Machine type: automatic checkweigher Total size: approx....
See details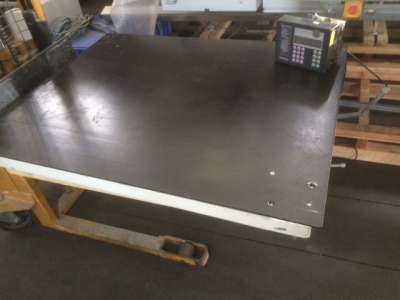 Bizerba floor scale VE 2000/316
Bizerba floor scale 500 kg at ground level Type VE 2000 / 316 4xBR 500 3 BR 500 C3 Serial No. 1322354 can be calibrated, use in ground pit 1270 x 1020 mm, depth 75 mm Last recording platform with in-built load cells Dimensions load platform with load cells L x W x H 1250 x 1000 x 60 mm Digital display Bizerba ITE-W Equipment no. 28364 Last min. 4 kg up to 500 kg, Scale...
See details