No results were found for the filter!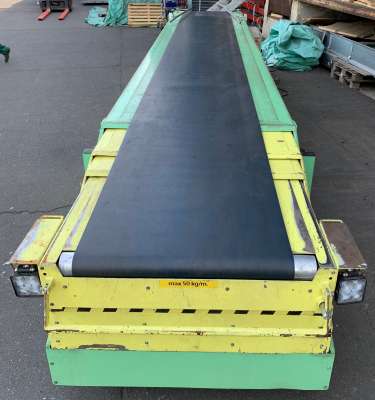 Teleskop Gurtförderer
Caljan telescopic belt conveyor RA1819 maximum length: 19000mm frame width: 1187mm belt width: 800mm maximum height compensation: 1030mm two control panels conveyor speed: 0,32m/s SEW drive motor 400V 10A
See details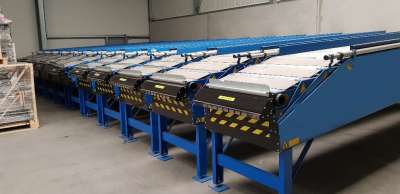 Caljan Teleskoprollenförderer CR4 - 7/14 – 800
Base part with 3 electrically retractable telescopic elements. The telescope can be moved in or out with a joystick on the take-off side. The roller conveyor slope is mechanically adjustable from 3 - 5 ° Attention: ONLY for loading...
See details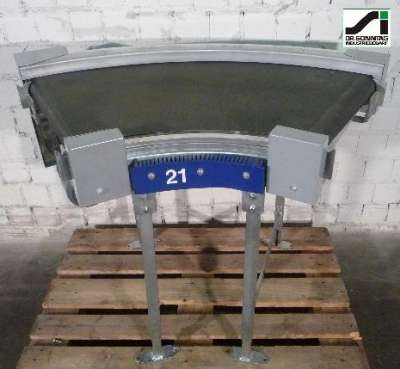 Caljan Gurtkurvenförderer 500 IR600 Gurtkurve 60° links
Technical details: Manufacturer: Caljan Type: belt curve 60° CC 080 XBK 641 / 054 Year of construction: 2008 Angle: 60° Direction: Left Nominal radius: approx. 600 mm Width: 500 mm Conveyor speed: v = 17 m / min v = 0.28 m / sec Top...
See details
Products from Caljan