No results were found for the filter!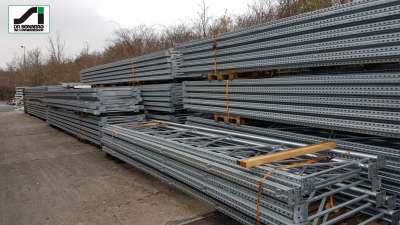 Dexion Pallet rack system 3.420 places Speedlock P90 H
Dexion pallet rack P90H, used consisting of: Galvanized 209 stand frame: frame height: 8,450 mm x depth of frame: 1,100 mm Diagonal parapets, screwed, post width: 90 mm Price per stand: &acirc ?&not 122,00 / St + VAT 1900 longitudinal...
See details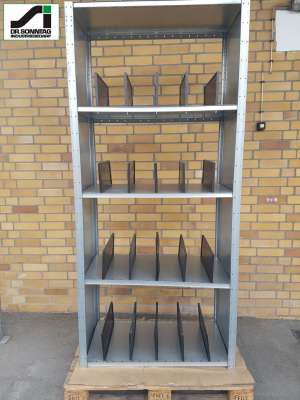 Dexion shelving rack row 5 fields incl. dividers NORA 5000/2300-1000-500
Scope of delivery and minimum order quantity:. 6 shelf fields single-line, length x height x depth 6000 x 2300 x 500 Each field with 6 shelves, load capacity 100 kg evenly distributed load. Shelf divider (plug splitter), free-standing...
See details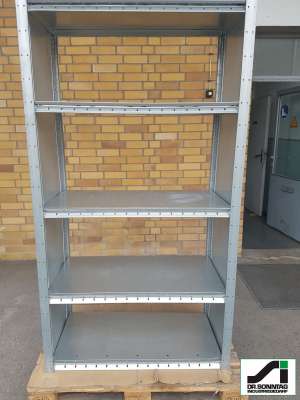 Dexion shelving rack row 5 fields NORA 5000/2300-1000-500
Scope of delivery and minimum order quantity:. 5 shelf fields single-line, length x height x depth 5000 x 2300 x 500 Each field with 5 shelves + 1 cover floor above, load capacity 100 kg evenly distributed load
See details
Products from Dexion