No results were found for the filter!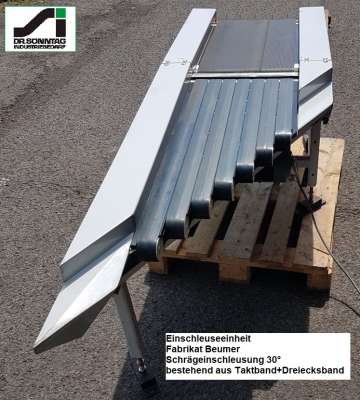 Beumer Tape + injection unit 30&deg 1360+800-680-430
Beumer bar band 1360-680-430 + injection unit 30° 800-680-430 RA1262 Injection unit 30° consisting of a clock band and a triangular band. Scaffolding and cladding are made of profiled steel sheet. The drive is carried out by means of a...
See details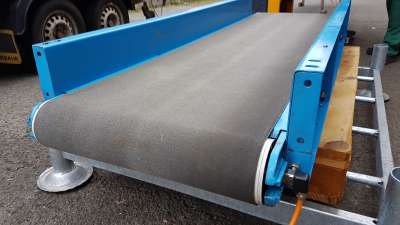 Beumer Belt conveyor belt conveyor belt 1750-550-500
Beumer Belt Conveyor 1750-550-500 RA1293 The flat belt conveyor from 1999 is in good condition and fully functional. Technical data: Manufacturer: Beumer Type: Flat belt conveyor 1750-550-500 Built: 1999 Condition: good (used) Conveyor...
See details
Products from Beumer